Home Online Casino Real Money
2009 WSOP Event Schedule WSOP TV Schedule Free Slot Games Site Map 3 Webmasters


Doyle's Casino Does Accept US Players!!!
Event #10 Pot-Limit Holdem/Omaha
Day 1
Buy-in: $2,500
Players: 453
Prize pool: $1,041,900 divided between the final 45

Each level of Event #10 Pot-Limit Holdem/Omaha will last 60 minutes, with the goal to play 10 levels for Day 1. Nine hands of Omaha will be played before switching to Hold'Em. All players will start with 7500 chips. In the field with gritted teeth and a determined, 'I'm gonna get that gold bracelet!!!', were Scott Fischman, David "Devilfish" Elliott, Rob Hollink, Daniel Negreanu, Clonie Gowan, Neil Channing, Andy Black, Chau Giang, Lee Watkinson, Hevad Khan, Katja Thater, Dan Shak, Fabrice Soulier, Greg Raymer, Robert Williamson III , Lee Markholt, Andy Bloch, Victor Ramdin, Vivek Rajkumar, Alex Kravchenko and Kathy Liebert.

Switching between Omaha and Limit may have been refreshing for some, but for others it left them frustrated and on the rail. Early busts were David "Devilfish" Elliott, Victor Ramdin, Alexander Kostritsyn, Phil Hellmuth Jr., Marco Traniello, Marcel Luske, Noah Schwartz, John Juanda and Phil Ivey. During a hand of Omaha, Lee Watkinson ran into trouble in a hand with Scott Fischman which ended up with Watkinson headed to the rail after Fischman made a full house (7's/A's). When 3:00 AM rolled around there were 104 players left for Day 2. Here are the top players and counts:
Jamie Rosen -- 110,200
Bjorn Verbakel -- 103,400
Anthony Cousineau -- 96,300
Daniel Makowsky -- 89,900
Alfredo Vega -- 86,500
George Abdallah -- 81,400
David Arfa -- 79,700
Shawn Glines -- 65,400
Chance Kornuth -- 63,900
Day 2

The gang was all here at 2:00 PM and ready to go. Early on Amnon Filippi doubled up with pocket Kings during Omaha. Greg Raymer also had his chips on a roller coaster during the day during Omaha, but Will "The Thrill" Failla wasn't so lucky. Down to his last 4K in chips, Failla's opponent hit two pair (A's and K's) on the flop and it was lights out for Will. Others who went to the wayside were Vivek Rajkumar, Alex Kravchenko, Michael Binger, Kevin Saul, Neil Channing and Greg Raymer who gave a great performance today.

There are 18 players left and they will play down to the champion of this event tomorrow. Here are the top 9 with chip counts:
Daniel Makowsky -- 561,000
Rami Boukai -- 508,000
Ben Grundy -- 275,000
Paul Parker -- 215,000
Surinder Sunar -- 213,000
Najib Bennani -- 207,000
Jamie Rosen -- 178,000
Jonas Entin -- 177,000
Gary Do -- 166,000
Day 3 -- Final Table

By 1:00 PM, the 18 players were back at the tables to compete for the gold bracelet. Play continued at level 18 which had Pot Limit Hold'Em at $3,000/$6,000 blinds, $6,000 call or make it with $12,000 to $21,000. Pot Limit Omaha was at $2,500/$5,000 blinds, $5,000 call or make it with $10,000 to $17,500. By 2:30 PM, Surinder Sunar busted in 14th place signaling that 5 were gone from the field. Soon after Sunar, Amit Makhija was busted in 13th earning $13,534 and Hevad Khan in 11th place earning $18,170, leaving 10 that could be assembled for final table play.

First to go was Gary Do in 10th taking home $18,170 after losing a round of Hold'Em with pocket K's to Cornel Cimpan who managed to pair his Ace card and beat Do. In 9th was Sigi Stockinger who lost a hand of Omaha to Daniel Makowsky. Also during Omaha, John Kabbaj finished in 8th place as he could not overcome the pair of Aces held by Cornel Cimpan. After dinner break it was Pawel Andrzejewski who busted in 7th place, receiving $32,653 for his efforts. An hour and a half went by before elimination number 6 took place, with Paul Parker taking home close to $40K as the reward. Next to go to the cashier's cage was Daniel Makowsky for a 5th place finish. What happened was that during a round of Hold'Em, chip leader Makowsky took his A J and went all-in preflop and was called by Najib Benanni who held pocket 8's. By the river Bennani had two pair (8's and K's) and over 1 million chips on his side of the table.

In 4th place was Cornel Cimpan who was eliminated by Najib Benanni via a 8 high straight during Omaha. Finishing in 3rd was Ben Grundy defeated by Najib Benanni having two pair (J's and K's) also during Omaha.

At the start of heads up, both players were pretty much even with Najib Benanni having 1,750,000 and Rami Boukai with 1,650,000 in chips. After 30 minutes of Hold'Em play, Boukai raised enough to cover Benanni of which Benanni called. Boukay turned over pocket 9's and Benanni showed J Q. The flop revealed A K Q, turn card a 9 and the river card an A, giving Boukai a full house (9's/A's), a WSOP gold bracelet and the title of champion. A fitting reward after battling for over 14 hours at a final table.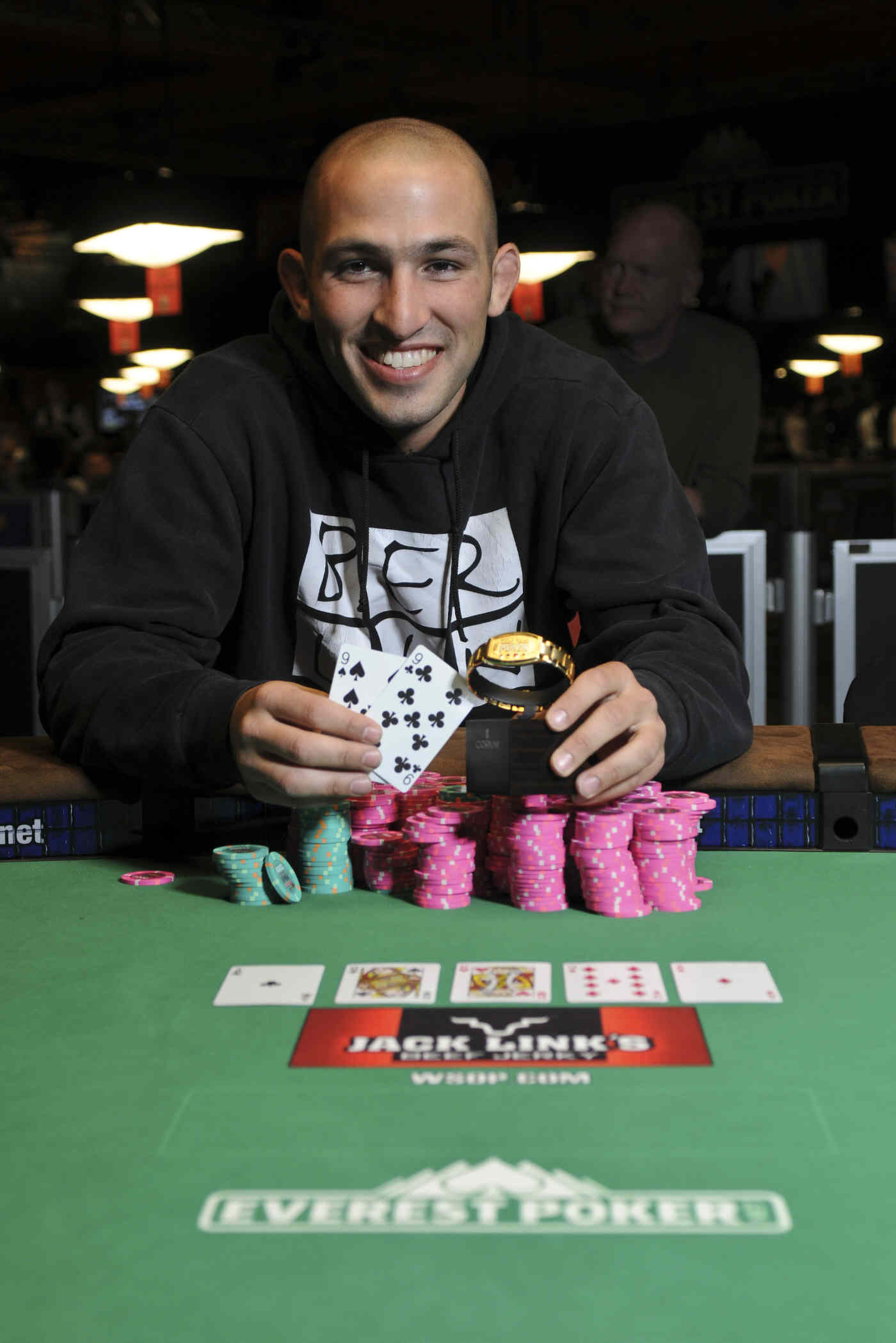 Rami Boukai
Rami Boukai -- $244,862
Najib Benanni -- $151,335
Ben Grundy -- $99,574
Cornel Cimpan -- $69,546
Daniel Makowsky -- $51,313
Paul Parker -- $39,904
Pawel Andrzejewski -- $32,653
John Kabbaj -- $28,006
Sigi Stockinger -- $25,151