Home 2009 WSOP Event Schedule WSOP TV Schedule Free Slot Games Site Map 3 Webmasters


Event #28 No-Limit Hold'em
Day 1
Buy-in: $1,500
Players: 2,638
Prize pool: $3,600,870 to the top 270
Rebuys and addons: 148

At 12 noon, Event #28 No-Limit Hold'em had hundreds of poker players at their seats with hundreds more making their way into the Amazon room. Seen are Mimi Tran, Svetlana Gromenkova, Steve-Paul Ambrose, Jimmy Fricke, Chris Moorman, Grant Hinkle, Tom McEvoy, Main Event winner Jamie Gold, Bill Gazes, Jeff Williams, Nick Frangos, Matt Brady, Dennis Phillips, Ester Taylor, J.C. Tran, John Juanda, Ivan Demidov and Ylon Schwartz. Player overflow was placed into the Brasilia and Miranda rooms.

Tiffany Michelle saw her two pair (K's and Q's) run over by a King high straight, resulting in her making an early exit in the first hour of play. And Amarillo Slim was also an early casualty today. Australian player Aleks Brkovic made his way to the rail after his opponent paired his 8 card. Following them were Eric Lynch, Chris Ferguson, Chad Bautista, Erica Schoenberg, J.C. Tran, Roy Winston, Anna Wroblewski, John Juanda, Nick Frangos and Paul Wasicka. Phil Hellmuth came in to 'lay down some monsters hands', late as usual. Well in 45 minutes he was on his way out of the tournament. Hellmuth's A K could not hold up to the other player holding pocket 10's which improved to two pair (10's and 6's). Jon Friedberg also ran into some bad luck as his J 10 turned into a set on the turn. Unfortunately his opponent held Q J, sending Friedberg to the sidelines by a Queen kicker. Brett Jungblut also ended up going out for a beer after his pocket 10's backed his all-in with a caller holding 8 7. By the river, the caller matched his 8 7 for two pair, eliminating Jungblut. Even Jerry Buss was busted, (but not the Lakers!!!), and participated in the railbird shuffle.

By 12:45 AM, tournament officials said stop play and get some sleep. There were 327 that made the cut for the next day.
Van Dung Nguyen -- 218,000
Zach Fritz -- 154,000
Mats Gavatin -- 131,800
Marco Johnson -- 126,200
Arthur Evans -- 125,800
Magne Bo -- 117,300
Adam Lippert -- 112,000
Anthony Nardi -- 106,700
Jon Jarvinen -- 100,200
Day 2

We have about 100 to reach the money today, so this day may reach the 3:00 AM mark with those holding on, being brought over to Day 3. (Just heard that Kyle Bowker had his pocket 10's run into pocket A's resulting in a early elimination.) And interestingly enough, play began at 2:00 PM but the field was thinned to the money in 90 minutes. The pace picked up even more with bustouts happening, so that by 6:30 PM there were just 135 players left in the field.

But some managed to fair well in this environment. For example, Liv Boeree hit a straight flush (Ks to 9s) to double up her stack to 110,000. A few hands later she would crack pocket Aces to double up again. Joe Simmons was unstoppable as he managed to break the 1 million chip barrier to become chip leader going into the final table. Jeff Chang managed to pull in 423,000 chips by the end of the day and become part of the 27 player field that will go to the next level. They will return tomorrow at 1:00 PM.

Final Table Payout Schedule:
$639,331
$392,494
$261,963
$185,444
$139,353
$111,266
$93,622
$83,180
$77,778
Final Table Players: See Note Below
Joe Simmons -- 1,100,000
Jason Potter -- 929,000
Adolfo Ramirez -- 789,000
Tilman Kieschke -- 699,000
Mickey Neuberger -- 684,000
Mikkel Madsen -- 601,000
Arthur Evans -- 580,000
Mehdi Alaei -- 505,000
Avi Braz -- 499,000
NOTE: As of July 23rd, we discovered that this list of final table players was incorrect and was updated at that time. We apologize for any inconvenience this may have caused anyone.

Day 3 -- Final Table

Here is the summary from the WSOP:

The 2009 World Series of Poker $1,500 buy-in No-Limit Hold'em champion is Mike Eise. Eise is pronounced "ice." This was Eise's first time to visit Las Vegas. Eise came to this year's WSOP with a group of friends. They are members of a St. Louis-area poker club called "Wanna' Be Poker Series." Membership in the club requires regular dues to be paid. Every year, the club holds a few small tournaments to determine which members get to fly to Las Vegas and play in the WSOP. Four members of the club entered this tournament – one of them being Mike Eise. Eise collected $639,331 for first place. He was also awarded his first WSOP gold bracelet. Eise is a 30-year-old pipefitter. He is a proud member of Local 562, of the Plumbers and Pipefitters Union.

The biggest two hands of the night took place when Rico Ramirez lost two devastatingly tough hands. First, he had Mike Eise covered and all-in with A-8 versus his opponent's A-9. That turned out to be a huge hand which tipped the balance in Eise's favor. Eise seized the chip lead on that hand when he managed to double up. A few minutes later, Ramirez lost a brutal hand to Eise once again, when he flopped trip jacks. Eise managed to make a full house when he caught a nine on the turn to match his pocket nines. One could argue that critical hand settled the tournament – eliminating Ramirez while at the same time giving Eise a sizable chip lead going into heads-up play.

When heads-up play began, Mike Eise held more than an 8 to 1 chip leader over Jeff Chang. The final hand of the tournament came when Chang was dealt A-J. Eise had 8-7. The flop did not help either player when it showed 6-3-3. Eise could afford to push a bluff and moved all-in with essentially no hand. Chang made a tough (and correct) call holding A-J. The ace-high was in the lead. But a seven on the turn gave Eise a pair, which held up. Eise won, with Chang ending up in second place.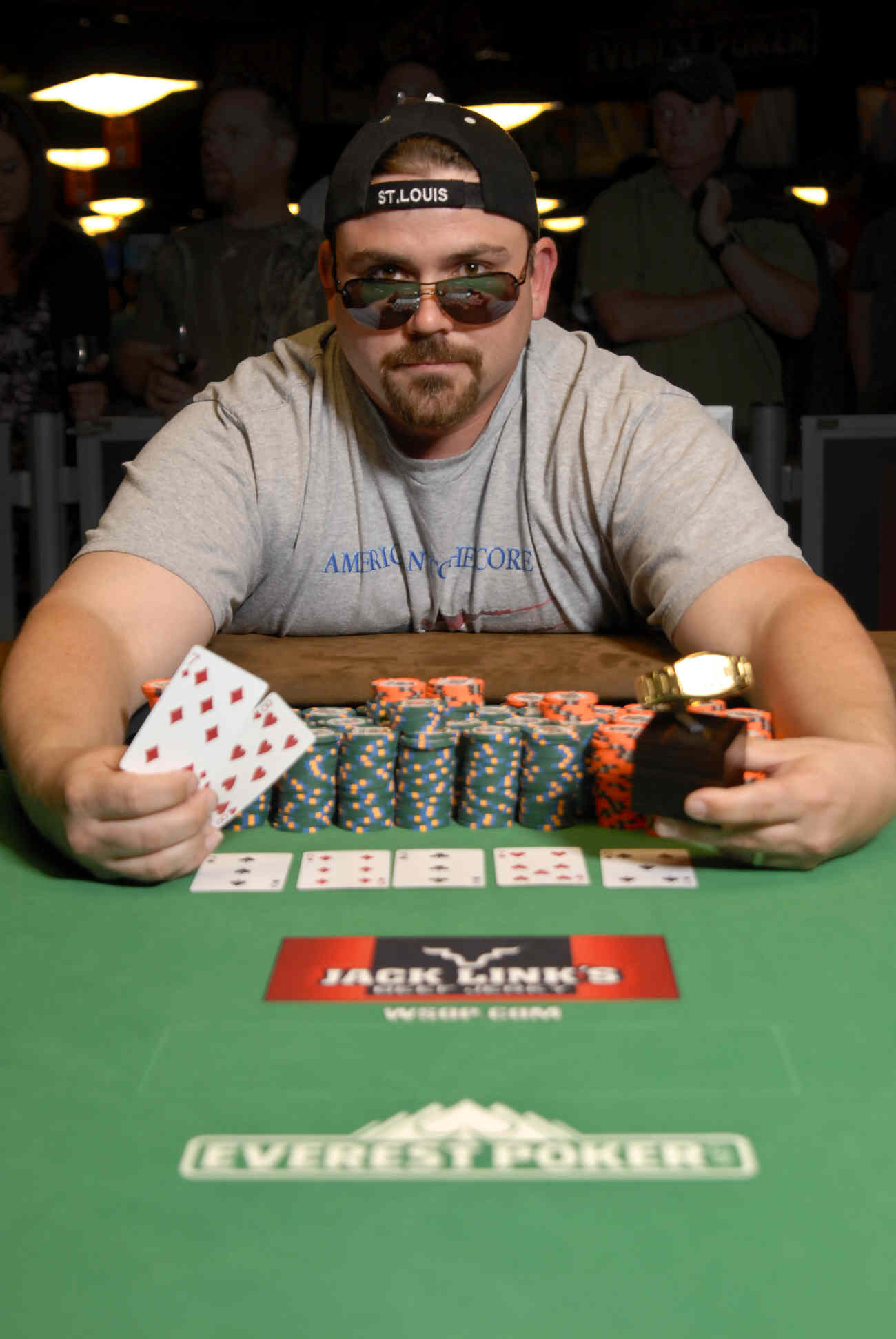 Mike Eise
Mike Eise -- $639,331
Jeff Chang -- $392,494
Rico Ramirez -- $261,963
Jason Potter -- $185,444
Barry Berger -- $139,353
Zach Fritz -- $111,266
Avi Braz -- $93,622
Jose-Luis Franco -- $83,180
Mike Zulker -- $77,778