Home 2009 WSOP Event Schedule WSOP TV Schedule Free Slot Games Site Map 3 Webmasters




All linked player names have free bios, courtesy of FullTiltPoker
Event #49 World Championship H.O.R.S.E.
Day 1
Buy-in: $50,000
Players: 95
Prize pool: $4560000 for the top 16

This is the event that most pros wait for. It actually is the top test of skill for the top pros and carries a hefty price tag and huge rewards to the champion. Many consider it a better indication of who the best player is ahead of the winner of the Main Event. The games involved are Limit Holdem, Omaha Hi-Low Split-8 or Better, Seven Card Razz, Seven Card Stud and Seven Card Stud Hi-Low Split-8 or Better. Also remember that this is a 5 day event. This tournament will give each player 150,000 chips to start with. Levels will be 90 min long with breaks after each level. Goal is to play six levels and that is it. The winner will receive $1,276,806, a special bracelet made for this event and the Chip Reese Memorial Trophy. The trophy was named after the first champion of the $50K horse event who passed on the following year December 2007.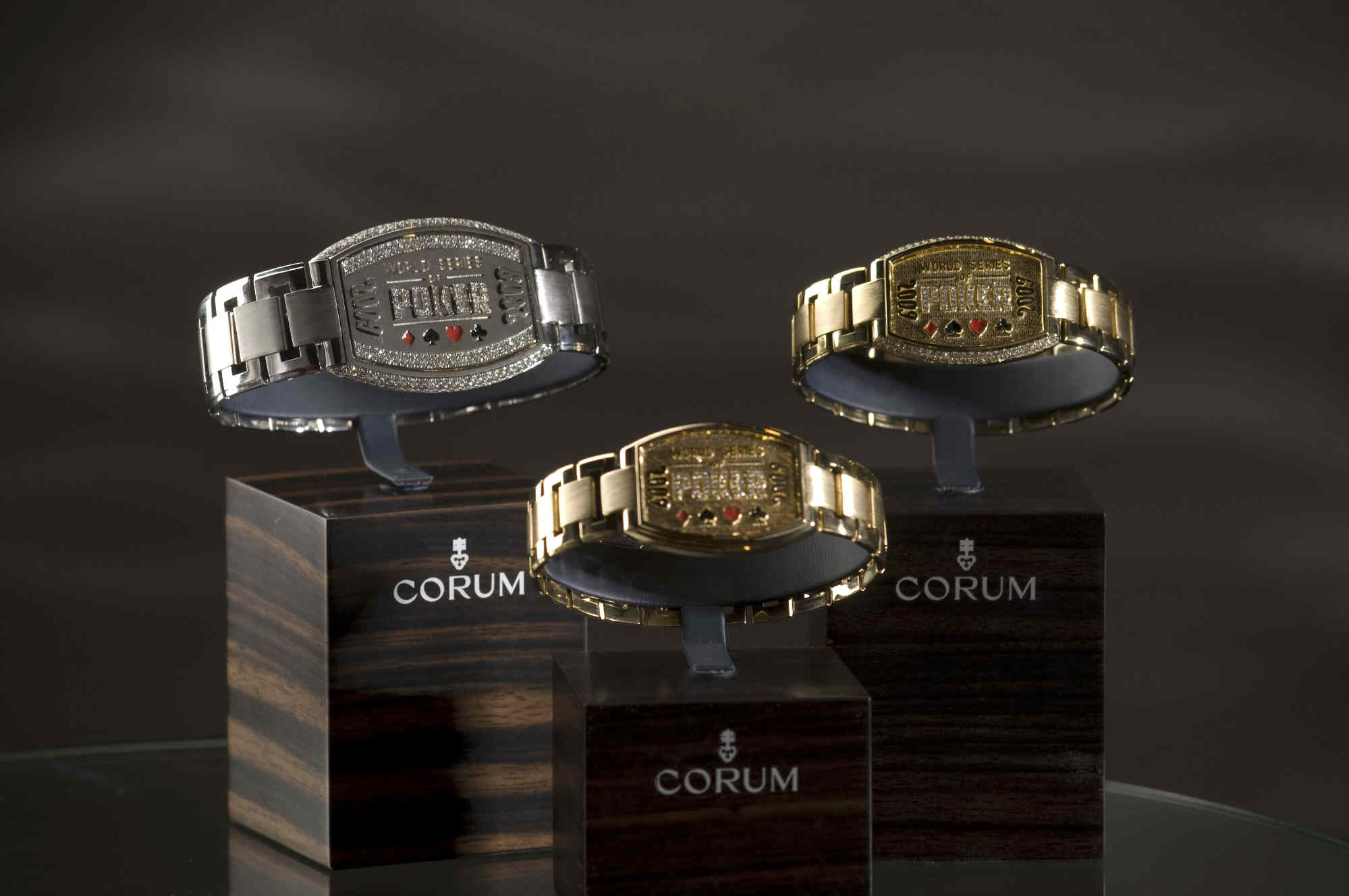 After a 1 hour delay, Scotty Nguyen who won in 2008 gave the directive to "Shuffle Up and Deal!". And with that we are underway. Seen coming to the tables were 2008 H.O.R.S.E. champion Scotty Nguyen, Doyle Brunson, Vitaly Lunkin, Chau Giang, Jerry Buss, David Singer, Daniel Negreanu, Fabrice Soulier, Bruno Fituossi, Phil Ivey, Bill Chen, Erick Lindgren, Johnny Chan, Jennifer Harman, John Hennigan, Rob Hollink, Jeff Lisandro, Greg Raymer, David Grey and Mike Matusow. In all there were 95 entries compared to 148 in 2008. It is the smallest field, but probably the toughest out of all the events being held this year.

With blinds not very high and stacks outrageously big, only 4 players busted by night's end. First one gone was Steve Zolotow who during Stud-8, lost to the straight and 7 low of Patrick Bueno. Alexander Kostritsyn was pushed away after losing it all in Stud, with Frank Kassela picking up the chips. David Singer also met up with disaster and is also out of the tournament. Dan Shak was casualty number four as during Omaha-8, he lost to the set of 7's belonging to John Kabbaj.

There were 91 who made the cut for Day 2. Here are the top 9 with chip counts:
Hasan Habib -- 387,000
Martin Vallo -- 347,200
Matt Glantz -- 300,000
Patrick Bueno -- 289,500
David Benyamine -- 282,200
Andy Black -- 264,700
Chris Ferguson -- 259,600
Michael Saltzburg -- 252,400
Justin Smith -- 246,100
Final Table payouts:
$1,276,806
$789,199
$522,394
$368,813
$276,610
$219,655
$184,087
$162,382
$123,895
Day 2

Still in the running are Doyle Brunson, Barry Greenstein, Freddy Deeb, John Hennigan, Erik Seidel, Patrick Antonius, John Kabbaj, David Benyamine, Alexander Kravchenko, Mike Wattel, Chris Ferguson, Nick Schulman, Chau Giang, Huck Seed, Vitaly Lunkin, Jerry Buss and Phil Ivey. So this is still anyones game for the big prize.

At the end of Day 2, there were 53 players left in the field. Here are the top 9 with chip counts:
Gus Hansen -- 686,000
Ray Dehkharghani -- 643,000
Erik Sagstrom -- 560,000
Todd Brunson -- 549,000
Hasan Habib -- 490,000
Scotty Nguyen -- 463,000
Frank Cremen -- 457,000
David Bach -- 451,000
Antanas "Tony G" Guoga -- 433,000
Day 3

The goal of today is another 6 levels which will get the field around to 24 players. Nick Schulman took an early exit during Omaha 8 when Gus Hansen took the low with 8 5 4 2 A and Erick Lindgren hit the nut flush high. Also while playing Omaha 8, Phil Ivey was sent to the sidelines by the 7 low made by Hasan Habib. During Razz, Alexander Kravchenko also was busted after Ralph Perry made a 6 low to send Alex on his way.

In a hand of Stud, Barry Greenstein was eliminated from the competition by the Broadway straight made by Justin Smith. Stud was also not kind to David Benyamine as he lost to the paired Kings of Gus Hansen, sending Benyamine out for some fresh air. Doyle Brunson no longer has the chance for another bracelet as he was overcome by the straight belonging to John Hanson while playing Omaha for his last chips. When the game was changed over to Stud 8, Chris Ferguson lost the balance of his chips to two other players who split the pot, ending his chance at another championship title. Joining eliminated players on the rail were Jerry Buss, Jim Bechtel, Jon "PearlJammed" Turner, Patrick Antonius, Scott Clements, Matt Hawrilenko, Hasan Habib and John Hennigan.

Eliminations continued until the field was down to 19 players aropund 12:20 AM. They will return to see who will end up with a seat at the final table. Here are the top 6 with chip counts:
Vitaly Lunkin -- 1,527,000
Eric Sagstrom -- 1,315,000
Freddy Deeb -- 1,300,000
David Bach -- 1,265,000
Ville Wahlbeck -- 842,000
John Hanson - 815,000
Gus Hanson -- 801,000
Mike Wattell -- 779,000
John Kabbaj -- 678,000
Day 4

Today will be an interesting day as only 16 of the 19 sitting down will see cash and just 8 will make the final table. Seventeen minutes into play, Todd Brunson claimed a 19th place finish during a hand of Stud with Vitaly Lunkin. Lunkin also divided the spoils with Ville Wahlbeck that belonged to Brett Richey during Stud 8, resulting in an 18th place finish for Richey. After that word got out fast that the bubble was going to burst as fans were 5 deep watching to see what would happen next. That unfortunate honor of finishing 17th went to Frank Kassela who lost to the 7 6 5 3 A low made by Ray Dehkharghani during Razz. Another Razzed out player was John Kabbaj who finished in 16th place, losing to Seidel who managed a 7 4 low, taking home $72,914 for his efforts.

Next to be on the Lunkin hit list was Steve Billirakis in 15th who lost to the full house (A's/9's) Lunkin made by the river during Hold'Em. Freddy Deeb who won this event in 2007, would have to be content with 14th place as Eric Sagstrom sent him to pack with a set of Jacks. Tony G laid claim to 13th place after taking a beating from Sagstrom while playing Stud. David Chiu went from player to railbird in 12th after meeting the full house (7's/J's) of Ville Wahlbeck. Huck Seed sent Ray Dehkharghani to the cashier's cage in a 11th place finish during Omaha 8 and Mike Wattel followed him finishing in 10th.

There will be 8 players at the final table with the elimination of Gus Hansen in 9th place. Gus did take home $123,895 and while that is not $1,276,806, we wouldn't turn it down. Here are the names for the final table:
Eric Sagstrom -- 3,675,000
Vitaly Lunkin -- 2,490,000
David Bach -- 2,345,000
John Hanson -- 1,700,000
Huck Seed -- 1,385,000
Chau Giang -- 1,075,000
Erik Seidel -- 965,000
Ville Wahlbeck -- 645,000
Day 5 -- Final Table

Here is the exciting finish for the prestigeous H.O.R.S.E. event from the WSOP:

The 2009 World Series of Poker $50,000 buy-in H.O.R.S.E. World Champion is David "Gunslinger" Bach. Bach is a 37-year-old professional poker player. Prior to poker player, Bach was a professional bowler. Bach started playing poker seriously in home games spread around the Atlanta area. He has earned money at the game each year since 1996. Bach has been playing seriously on the tournament circuit for about six years. His first major tournament cash occurred in 1997. Incredibly, Bach had won more than $1.2 million in various tournaments around the country prior to this win. Yet, this marked his first major tournament victory. Bach collected $1,276,806 for first place. He was also awarded his first WSOP gold bracelet. The defending champion in the event from 2008 was Scotty Nguyen, from Henderson, NV. He entered this year's tournament, but did not cash.

Four of the nine final table players actually started at the same first table on Day One – (David Bach), John Hanson, Chau Giang, and Vitlay Lunkin. Clocking in at 18 hours and 44 minutes, this was the second longest final table (time duration) in WSOP history. Only last year's WSOP-Europe championship ran longer, which lasted 19 hours and 9 minutes. Note that the 90-minute dinner break was subtracted from the time played. Measured by the number of hands played, this was the second-longest final table in WSOP history. There were 480 hands played, which fell just short of the record of 484 hands played in London at the WSOP-Europe championship last year. Note: This is believed to be the second-longest recorded final table in poker history.

The chip leader at the start of the final table was Erik Sagstrom, who finished third. Eventual winner David Bach started play at the final table ranked second in chips, out of nine players. When heads-up play began, David Bach and John Hansen were about dead even in chips. The chip lead changed seven times during heads-up play. Play began at 2:43 pm. Play ended at 9:57 am the following day. The final table lasted 18 hours and 44 minutes – which was the second-longest finale in WSOP history.

The winning hand between David Bach and John Hanson took place during Razz. By the time seventh street was dealt, David Bach made a 9 7 6 4 A low which beat the 9 8 6 5 2 of John Hanson giving David the championship and the Chip Reese Memorial Trophy.

David Bach

David Bach -- $1,276,806
John Hanson -- $789,199
Erik Sagstrom -- $522,394
Vitaly Lunkin -- $368,813
Huck Seed -- $276,610
Ville Wahlbeck -- $219,655
Chau Giang -- $184,087
Erik Seidel -- $162,382