Home
World Poker Tour
2010 World Series of Poker
2007 WSOP Circuit Tournanments
Poker on TV
Free Slot Games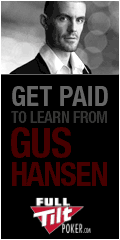 2007 Harrah's Lake Tahoe WSOP Circuit Event
September 7 - 17, 2006
Harrah's Lake Tahoe Casino Stateline, Nevada
Event #1 | #2 | #3 | #4 | #5 | #6 | #7 | #8
The 2007 Harrah's Lake Tahoe Circuit Event is the first stop in the new season after a fantastic World Series of Poker that happened in Las Vegas. One big change that has taken place for this season is that the circuit tournament main events that were held last year resulting in the winner having a seat in the Tournament of Champions is gone. It has now been replaced with the $5,000 + $150 No-Limit Texas Hold'em Championship tournament in which the champion will receive a $10,000 paid seat to the 2007 Main Event that will take place at the RIO. At time of writing, (August 21), the only way to enter is in person at the casino. There is a WSOP Hot Line for the Lake Tahoe event at 775-586-4949. Phone line to their poker room is 775-588-6611. Also, Harrah's has mentioned that the schedule is subject to change.

Outside of this we know the following for Lake Tahoe:
Single table satellites will run 24 hours a day
Sept. 6th-13th at 5PM Daily: Second Chance $200 No-Limit Hold'em
Sept. 15th-16th at 7PM: Last Chance $200 No-Limit Hold'em
Mega Satellites $330 for the Championship Event: every day at 3PM
$550 Mega Satellites will run at 7PM, except Super Satellite Day
Entry fees are included in all buy-ins
All Events start at noon and are 2-day events, unless otherwise indicated
Ladies No-Limit is a 1-day event
3% of total prize pool from all events is withheld for tournament staff
Event Schedule
Friday 9/8/2006
Event #1 -- No-Limit Hold'em (Buy In: $300 + $40)
The new season of the WSOP circuit tournaments got off to an excellent start with 262 players who contributed to a $76,242 money pool for the winners. Payouts went to the top 28 players. This event was played out over 2 days. On Day 1, 253 players were eliminated and the remaining 9 moved on for the final table.

Chris Carmichael with 114,700 chips and Bill Hans with 94,700 chips had things one sided as both players controlled 60% of what was on the table at the start of the final round. But it did not take long to determine the winner as in less than two hours it was over. This was the second fastest final table for a WSOP Circuit event. Five minutes into play Steve Dick on the short stack went out after losing an all-in move with A K for a 9th place finish. Bill Goulet left in 8th place after his Q 7 could not stand up to Bill Hans's A Q. Japanese born Michael Yoshihara said "sayonara" in 7th place and went to pick up his cash after losing to Chris Carmichael. Next Rickies Miller went out in 6th courtesy of Chris Carmichael after both players flopped 3 of a kind but Carmichael had the better kicker. Aaron Donovan followed in 5th when he became another victim of Bill Hans. Chris Carmichael then took a number of tough beats leaving him low in chips. This resulted in him going out in 4th when he lost his all-in move against Sergio Osadchuk. From this point the remaining 3 players agreed to a three-player deal after which Bill Hans was the "official" winner.
Bill Hans -- $24,401
"Tony E" a.k.a. Dino Erardi -- $13,419
Sergio Osadchuk -- $6,862
Chris Carmichael -- $5,337
Aaron Donovan -- $4,575
Rickies Miller -- $3,812
Michael Toshihara -- $3,050
Bill Goulet -- $2,287
Steve Dick -- $1,525
Saturday 9/9/2006
Event #2 -- No-Limit Hold'em (Buy In: $1,000 + $60)
Another victory can be given to the Internet players as 24 year old professional poker player Evan Schwartz became the winner of Event #2. 112 players entered helping to create a prize pool of $108,640 with cash going to the top 18 finishers. After the first day in which 103 were sent to the rail, Evan went to the final table as chip leader with 76,000. The finish took a little over 4 hours before a capacity filled room.

Reese Francis was the first to go in 9th when his pocket 9's could not hold up to the pocket K's held by Kevin Higgins. Barrett Gomes left in 8th after losing to Shawn Bessey's 3 of a kind 7's. Carolyn Ford's bouncing between tables may have proved to be a disadvantage by not being able to get good reads on her opponents. She went out in 7th losing to Evan Schwartz. Bryan Watkins who finished in 20th at the 2003 WSOP Main Event left the table in 6th when his trips lost out to Marla Fearrein-Taylor flush hand. Shawn D. Bessey in 5th and Marla Fearrein-Taylor in 4th and Tom Masinter in 3rd were all busted out by Evan Schwartz. 2nd place finisher Kevin Higgins was down 7 to 1 in chips on the very first hand of heads-up play. Higgins moved all-in with A J but could not improve against Evan Schwartz's hand of A K. And this is how Evan won his first WSOPC gold ring.
Evan Schwartz -- $35,199
Kevin Higgins -- $18,469
Tom Masinter -- $10,864
Marla Fearrein-Taylor -- $8,691
Shawn Bessey -- $6,518
Bryan Watkins -- $5,432
Carolyn Ford -- $4,346
Barrett Gomes -- $3,259
Reese Francis -- $2,173
Sunday 9/10/2006
Event #3 -- Ladies Championship No-Limit Hold'em (Buy In: $200 + $30)
106 ladies came to sit down at the tables for this 1 day event. It created a cash pool of $20,564 for the top 18 women. When the dust settled, Traci Dougherty became the winner of her first major poker tournament ever. After a fast morning in which 95 players ended up going for a powder, Traci soon found herself in a heads up with a 9 to 1 chip disadvantage.

One interesting spectacle was the presence of Carolyn Ford who left in 6th after losing to Brandi Farrell. She now holds the distinction of being the only player in WSOP Circuit history to play at two final tables -- simultaneously. Ford was also at the Event #2 final table. She was quite a sight to behold, bouncing back and forth between both tables, trying to get a read on her opponents. But she became one of 7 ladies who went to the sidelines to watch an amazing comeback story for Traci Dougherty.

When the heads up began, Traci was very low on chips. But her poker angel was on her shoulder as she began to win enough of her all-in moves to capture the chip lead in 25 min and another 10 for the win. On the last hand, Fan Armstrong who was low on chips, had K 4 and Traci had A Q. Fan went all-in and Traci called. Flop showed K 6 2, turn card was 10 and the river was a J giving Traci the straight draw and the win.
Traci Dougherty -- $6,662
Fan Armstrong -- $3,496
Kitrena Stocks -- $2,056
Brandi Farrell -- $1,645
Deborah Tang -- $1,234
Carolyn Ford -- $1,028
Ashley Jarunpon -- $823
Jeanette Radavice -- $617
Francis Hooten -- $411
Sunday 9/10/2006
Event #4 -- No-Limit Hold'em (Buy In: $500 + $50)
109 players came to play at the two day event for part of a $52,865 prize pool. But Vietnam veteran Glen R. Chileski was named champion on the 5th anniversary of 9/11. Very fitting seeing that 9/11 has become a day chosen to also honor those who sacrificed their lives to serve this country during that tragedy. Glen, a 59 year old antiques dealer from Grass Valley, California has been playing for only two years and this is his first major tournament he's ever entered.

Final table play lasted for five hours. Heads-up play went for nearly 90 minutes. The heads-up poker duel was filled with several big hands and dramatic moments, perhaps none bigger than Glen Chileski's miracle. Outchipped about 2 to 1, Mr. Chileski tried to steal the pot with an all-in raise holding K-J. But he was called down by Sukkary Hany holding pocket A's. Just as before, Mr. Chileski evaded elimination by flopping a jack. Then, he caught a second jack on the turn. That left Mr. Hany and the crowd stunned. After the chip lead changed back and forth a few more times, Mr. Hany found himself at a disadvantage and moved all-in holding A-10, which was called by Mr. Chileski, with A J. Neither player made a pair, but the A J played and the tournament was over. Sukkary Hany, from Sacramento, received $8,987 as the runner up.
Glen R. Chileski -- $17,129
Hany Sukkary -- $8,987
Russ Sherrod -- $5,287
Moses Saquing -- $4,229
Gregory Harvey -- $3,172
Richard Orchid -- $2,643
Tae Yeunkim -- $2,115
Joe McCutcheon -- $1,586
Kyle Severns -- $1,057
Monday 9/11/2006
Mixed Games: Event #5 -- No-Limit Stud/Hold'em (Buy In: $300 + $40)
This is a brand new event for thte WSOP Circuit which was a mix of No-Limit and Seven Card Stud. It brought out 47 players to the tables. Prize pool was $13,677 with money going to the top 5 only. Once the top 44 players exited and play became three handed, the remaining players agreed to a deal and split up the prize money. Michael Yoshihara was declared the winner of the event, and became the unofficial No-Limit Hold'em/No Limit Seven-Card Stud "world champion".

WSOPC officials have stated that with the popularity of Texas No Limit Hold'Em, that so many other games have gone to the wayside such as Five Card Draw, Omaha or Seven-Card Stud with the exception of online poker rooms. They have also said that this is part of an attempt to continue innovation in the area of card games. So over time expect to see new versions of old favorites come out as they are announced.
Michael Yoshihara -- $6,154
David Wong -- $3,419
Hanna Batschoun -- $2,052
Colin McGratten -- $1,368
Raymond Eberlin -- $684
Tuesday 9/12/2006
Event #6 No-Limit Hold'em (Buy In: $500 + $50)
Event 6 had 156 players that entered with 147 being eliminated on Day 1 of the 2 day tournament. The prize pool reached $75,660 in size with money going to the top 18 finishers. But for those who stayed, they were able to witness an excellent final table full of aggressive play, patience and applied skill.

Karen Bochenek was the first to go out in 9th position. Being lowest on the chip stack, she did not have a lot of room to make decisions and called an all-in with pocket 3's only to lose out to pocket A's held by Rafael Perez. Jeff Blasy was gone next in 8th when his A 9 could not improve against Clint Baskin's pocket 8's. Pancho List who came from Jackson Hole, Wyoming packed up to go home after his hand of Q J fell to Nick Loader's pocket sevens resulting in a 7th place finish. Nick was also responsible for sending Darin Honorof to the rail in 6th place. College student Lawrence Dea tried to bluff his way to winning a pot with an all-in move, but was called by Edmund Liu holding A 9. Liu won the hand when an A paired him on the flop sending Dea to the rail in 5th. Clint Baskin is best remembered in these parts as the main event champion from last season's WSOP Circuit event at Lake Tahoe. In this tournament he could only make it to 4th place after losing to Edmund Liu's pocket nines.

Nick Loader who began the final table as chip leader with 98,800 chips, had lost a number of chips to Rafael Perez weakening his position. On Nick's last all-in hand he shoved his chips to the center holding pocket 7's, but lost to Rafael's pocket J's leaving in 3rd. When the heads up between Liu and Perez began, Liu was at a 2 to 1 chip disadvantage to Perez. What worked in Liu's favor was picking and choosing his battles with Perez, resulting in winning a number of small pots which soon added to a lot of chips for him. When Perez made a move to try to double up his chips with a big win, his fate was sealed. Perez went all-in with A 9 after a flop of K 10 9, which was called by Liu holding A K. A Queen fell on the turn, but a blank card on the river finished any chance for a win for Perez. So the 23 year old UC Davis graduate came about a great turnaround victory and a gold ring to prove it.
Edmund Liu -- $24,513
Rafael Perez -- $12,863
Nick Loader -- $7,566
Clint Baskin -- $6,053
Lawrence Dea -- $4,540
Darin Honorof -- $3,783
Pancho List -- $3,026
Jeff Blasy -- $2,270
Karen Bochenek -- $1,513
Wednesday 9/13/2006
Event #7 No-Limit Hold'em (Buy In: $1000 + $60)

Chris Braun -- $32,058
Champion Douglas -- $16,820
Hans "Tuna" Lund -- $9,894
Vince Burgio -- $7,915
Kevin James -- $5,936
Alan Bittikofer -- $4,947
Robert Brown -- $3,958
Evan Schwartz -- $2,968
Robert Kurey -- $1,979
Friday 9/15/2006
Event #8 No-Limit Texas Hold'em Championship Day 1 (Buy In: $5,000 + $150)

127 players paid $5,000 + $150 to enter this event. Among the group were numerous people were WSOP bracelet winners and some who cashed at the 2006 World Series of Poker Main Event so the action should prove to be very good. After Day 1 there were 31 players to move on to Day 2. Below we have the payout schedule and the top 9 players for Day 1 for you to view.

Prize Money Tournament Payout Schedule
$196,005 (plus a paid seat into 2007 WSOP main event)
$102,842
$60,495
$48,396
$36,297
$30,248
$24,198
$18,149
$12,099
$9,679
$9,679
$9,679
$8,469
$8,469
$8,469
$7,259
$7,259
$7,259
Chip counts for the top 9 players after Day 1:
Darrell Steed -- 96,100 chips
Randy Gil -- 92,500 chips
Danny Smith -- 74,400 chips
Joe Brandenburg -- 74,100 chips
Brian Kelley -- 62,200 chips
Jason Stern -- 59,000 chips
Jerry Renfroe -- 58,700 chips
Columba "Duff" Duffy -- 55,700 chips
Paul Kobel -- 55,200 chips
Saturday 9/16/2006
Event #8 No-Limit Texas Hold'em Championship Day 2

On the second day of this event, the remaining 31 players were reduced to 9. Below we have information on the final table players.

Final Table Players:
Randy Gil - 265,000 chips: The chip leader coming into the final table is Randy Gil, a 39-year-old business owner from Morgan Hill, California. Mr. Gil's poker highlights include a 12th place finish at the Bay 101 "Shooting Stars" tournament and a 159th place finish in the 2006 World Series of Poker $10,000 buy-in championship event. Standing at exactly 7-feet-tall, Mr. Gil is a towering figure at this final table in more ways than just his stature. He appears to be the player to defeat, with twenty percent of the total chips in play.
Jerry Renfroe - 223,000 chips: Jerry Renfroe arrives at the final table second in the chip count and has been playing poker for only two years. He cashed in 37th place in an event at this year's World Series of Poker Main Event. Mr. Renfroe appears a serious threat to win his first major poker tournament here at Harveys Lake Tahoe.
Darrell "Big D" Steed - 176,500: Darrell Steed is a 26-year-old salesman from Sacramento, California. This is the first time that he has ever made it to a final table of a major poker tournament. He qualified to play in this event by winning a seat in a mega-satellite held here at Harveys Lake Tahoe. That initial investment guarantees him at least five-figures today, and quite possibly six-figures if he can finish in the top two.
Travis Erdman - 162,500 chips: Travis Erdman is a 36-year-old investment manager originally from Delaware. He learned to play poker on the Internet and has been playing poker for about four years. This is his first final table appearance.
Burt Boutin - 135,000 chips: Burt Boutin is a 38-year-old stockbroker from Las Vegas, Nevada. He has three children. Mr. Boutin is unquestionably the most experienced tournament player left in the field. He won the pot-limit hold'em championship at the 2001 World Series of Poker and has seven cashes at the world's most prestigious poker event.
Paul Kobel - 98,000 chips: Paul Kobel is a 37-year-old holistic practitioner from Oakland, California. He is one of three players at this final table who won the most coveted prize in poker -- a gold bracelet. Mr. Kobel's win came two months ago at the 2006 World Series of Poker, where he won the $1500 buy-in no-limit hold'em event. His cash prize was $316,000. He qualified to play in this tournament via a $550 satellite held at Harveys Lake Tahoe.
Michael "Scott" Arents - 95,500 chips: Scott Arents is a 32-year-old professional poker player from Santa Rosa, California. Mr. Arents also enjoyed a successful run at the 2006 World Series of Poker Main Event. He finished a very impressive 191st position which put him in the top three percent of the 8,773 player field competing in that tournament.
Scott Clements - 87,000 chips: Scott Clements is a 25-year-old poker professional from Mt. Vernon, Washington. He is the other finalist in today's event who won a gold bracelet at the 2006 World Series of Poker. Mr. Clements won the Omaha High-Low championship and $301,000.
Brendan "Mr. Clean" Lynch - 27,500 chips: Brendan Lynch is a 37-year-old professional poker player from Las Vegas, Nevada. He is self-taught and learned how to play poker by reading several notable books on strategy. Interestingly, Brendan is one of three players at this final table who cashed in the 2006 World Series of Poker championship Main Event. He finished a very respectable 318th. He faces the toughest test of anyone at this table, as the player lowest in chips.
Sunday 9/17/2006
Event #8 No-Limit Texas Hold'em Championship Day 3 Final Table

It took seven hours for this battle to complete, but when it was done a new champion arose. Three former WSOP former gold bracelet winners were present, and three more players were cashins at the just recently held WSOP Main Event. 15 min after play was under way, Paul Kobel went out in 9th place suffering losses of chips due to numerous bad beats. Scott Clements went out in 8th after losing an all-in move with pocket 6's that were overrun by Darrell Steed, holding pocket kings. Brendan Lynch had to go in 7th when his pocket Q's could not hold up to the A 7 of Scott Arents. Scott received another A 7 on the flop to win the hand. Burt Boutin who ended up losing lots of chips, tried to steal the pot with an all-in move with K 2, but it was called by Travis Erdman with his A K. Neither player's hand improved and Burt went to the rail in 6th.

Travis Erdman went out against Randy Gil in 5th place, pocketing over 36K for his efforts. Randy Gil who was low on chips went all-in with A 10 against Scott Arents who held pocket 7's, lost and left in 4th position. Scott (pocket 8's) also sent Darrell Steed (A 6) to the sidelines in 3rd place after the table did not improve things for either player.

The heads up consisted of only one hand! Jerry Renfro went all-in with A 4 but was called by Scott who held pocket 9's. Table showed Q 3 2 Q 7 which gave Scott 2 pair and the championship!
Michael "Scott" Arents -- $196,005 (plus a paid seat into 2007 WSOP main event)
Jerry Renfroe -- $102,842
Darrell Steed -- $60,495
Randy Gil -- $48,396
Travis Erdman -- $36,297
Burt Boutin -- $30,248
Brendan Lynch -- $24,198
Scott Clements -- $18,149
Paul Kobel -- $12,099